Mojo SportClinic's mission is to make Sports Therapy as easy as a haircut.
We use advanced Physical Therapy and Sports Therapy techniques to heal, educate and empower athletes at all levels. Mojo SportClinic's methodology focuses on Active Healing, allowing you to take control of your pain and the healing process, without putting you on the bench for weeks or months.
We serve walk-in customers during extended hours, with no appointment required. We do not require referrals, and we do not require insurance. In short, we are doing something entirely new and different here.
For over 25 years, our Chief Therapist, Jon Duplessis, has treated thousands of patients. Jon's personal athletic achievements include competing for South Africa's national wrestling team, as well as extreme levels of running, bicycling, swimming, and kite boarding. Through the years Jon has personally experienced elite athletic achievement, along with injuring every body part imaginable.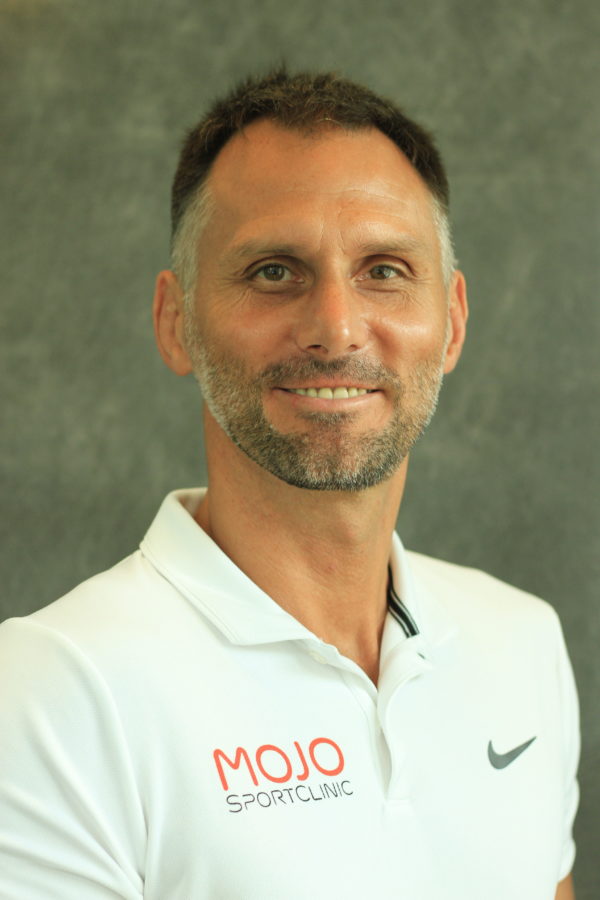 Jon Duplessis
Chief Therapist
Co-Founder
As Chief Therapist, Jon guides Mojo SportClinic's methods of diagnosis and treatment. His training includes advanced Physiotherapy at the University of Pretoria, South Africa. He has studied under David Butler, internationally renowned author and Director of Neuro Orthopedic Institute. Jon has received certification in the McKenzie method of mechanical diagnosis and treatment of thoracic spine and ribs. He has completed Silver-Coach's certification through USA Wrestling, as well as First Responder certification through the American Red Cross. Jon has traveled extensively as Sports Therapist with the United States Wrestling Team, healing their hurting bodies at critical international wrestling competitions in Chile, Denmark, Croatia, and Uzbekistan.
Jon's certifications continue from there to include such modern disciplines as:
K-Laser USA Class 4 Laser Certification (2018)
Fellowship of Christian Athletes Coaching Certification (2016)
USOC SafeSport Training (2016)
KinesioTaping Association International Practitioner with specialty in Sports Medicines (2009)
American Physical Therapy Association Certified Clinical Instructor (2008)
THOR Laser Systems Class 3B Laser Certification (2004)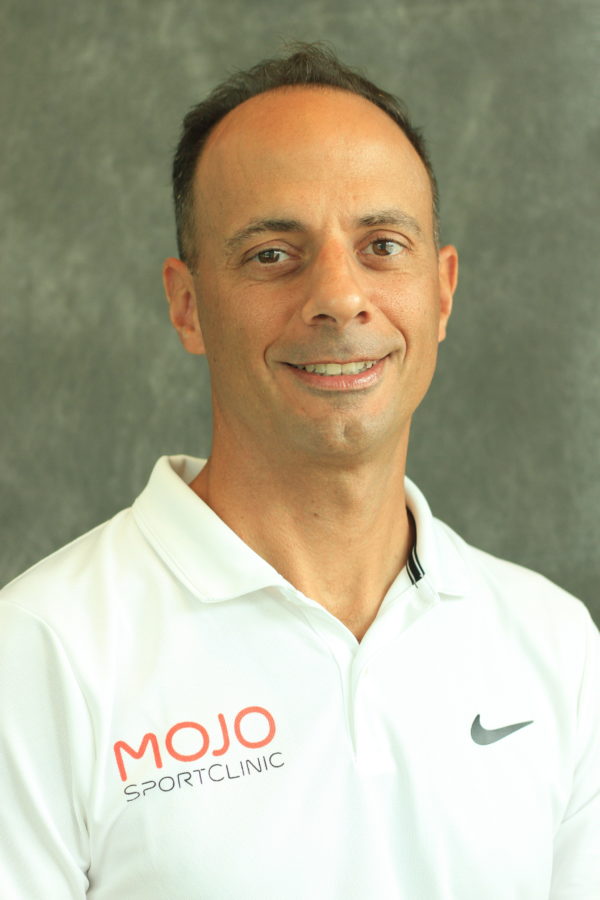 Alan Neveu
Executive Director
Co-Founder
Together with Jon's passion and experience, Mojo SportClinic is the result of the entrepreneurial drive of Alan Neveu, our Executive Director. For over 20 years, Alan has focused on founding and leading Software-as-a-Service software companies. He worked as Chief Technology Officer and co-founder of two enterprise software companies, architected their technical solutions, and grew the companies to successful outcomes for all involved.
During late 2018, Alan was being treated by Jon Duplessis for a serious case of tennis elbow, and the two began talking about the need for a new movement in Sports Therapy and Physical Therapy. After months of talking, thinking and strategizing, Mojo SportClinic was launched in July of 2019. Here at Mojo, Alan brings the same management style and people-centric company culture that is proven to be so successful in software startups, creating a positive environment for employees and customers alike.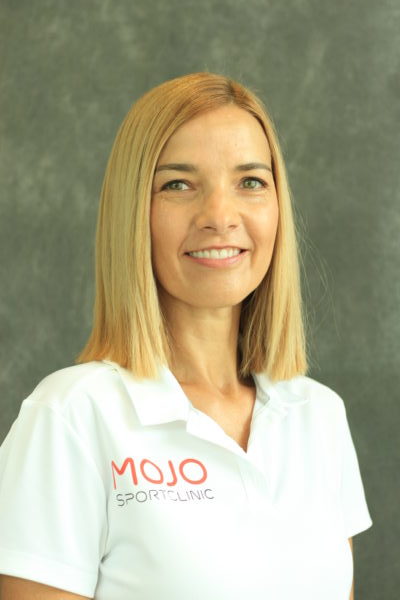 Louise Duplessis
Director of Operations
Co-Founder
Accompanying Jon through all his years of studies, competition, training, and certification, Louise Duplessis, has seen it all. Louise serves as Mojo SportClinic's Director of Operations and guides all the necessary aspects of the business. She possesses keen insights into efficient business execution, combined with a deep understanding of the business of Physical Therapy. After 20+ years of running and growing multiple Physical Therapy, Orthopedic and physician practices, she possesses a proven track record of designing effective and efficient healthcare business processes. Louise has been personally responsible for creating environments that have seen patients achieve amazing and life-changing healing while ensuring their path to recovery is unhindered by burdensome regulatory and financial rules.
Louise's experience as an operator of multiple practices across several healthcare disciplines uniquely empowers her to bring the vision of Mojo SportClinic to fruition. She has seen the difficulties placed upon clinics by insurance companies that are near impossible to work with. She has seen unnecessary payment rejections take place over and over again, which places healthcare providers in difficult situations. Here at Mojo SportClinic, Louise guides the team into operational excellence by her untiring attention to detail, combined with her commitment to the vision of making Sports Therapy as easy as a haircut.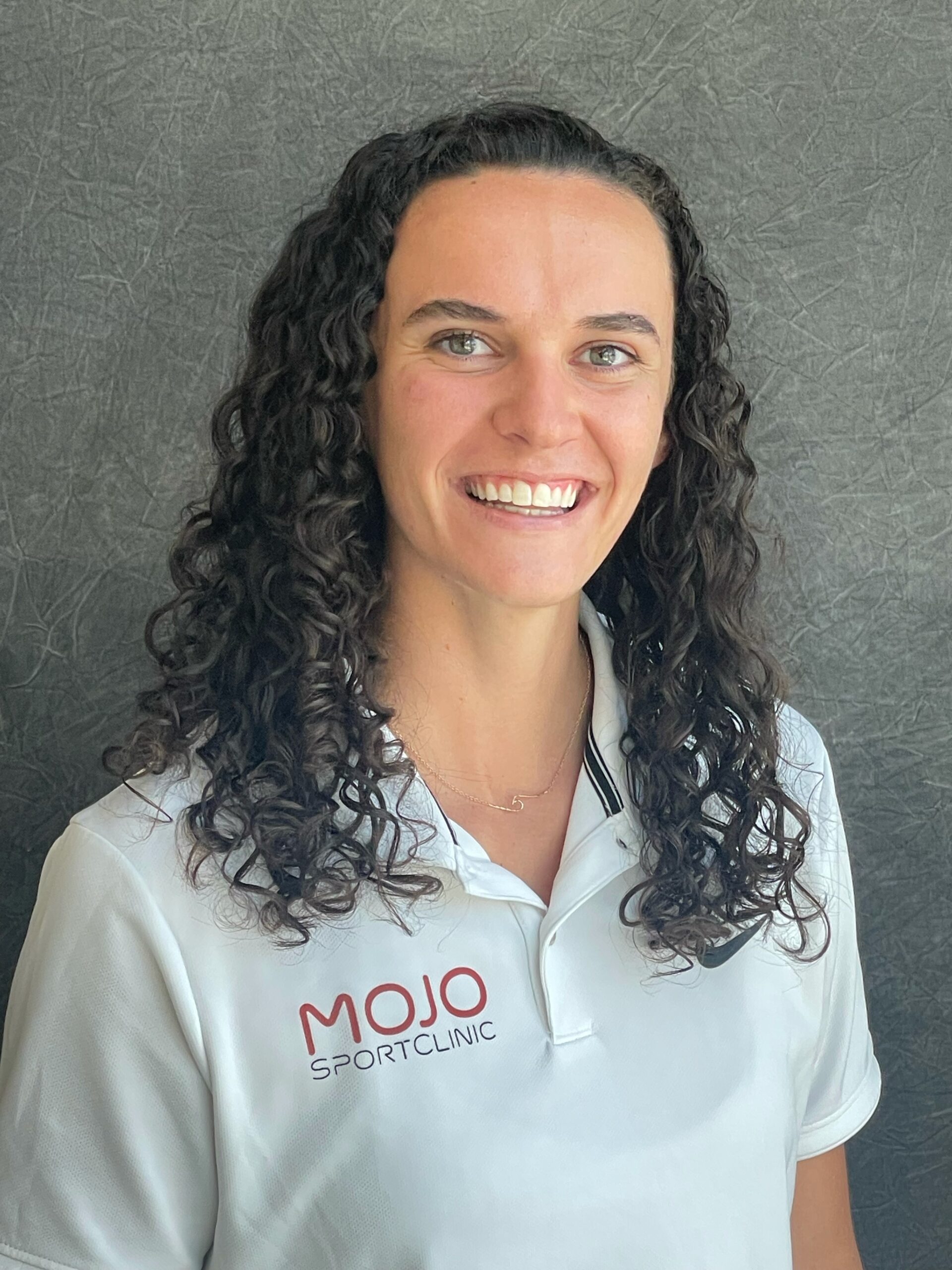 Layla Moran
Physical Therapist
Layla began her athletics career as a Division 1 women's rower at Temple University where she completed her B.S. in Kinesiology. Her passion for athletics inspired her to continue pursuing a career in physical therapy. Layla completed her doctorate in physical therapy at High Point University. During her time at High Point, she worked extensively performing advanced research with the men's basketball and women's volleyball teams to track load monitoring metrics and reduce the risk of injury in these athletes. Layla has presented her research at national conferences and is published in the British Journal of Sports Medicine. She has completed clinical rotations with the Department of Veteran Affairs and the United States Army Special Operations Command at Fort Bragg, where she was able to develop her diagnostic and treatment skills while expanding her knowledge of sports and orthopedic rehabilitation. Layla is a certified Emergency Medical Responder through the American Red Cross and is also certified in Dry Needling.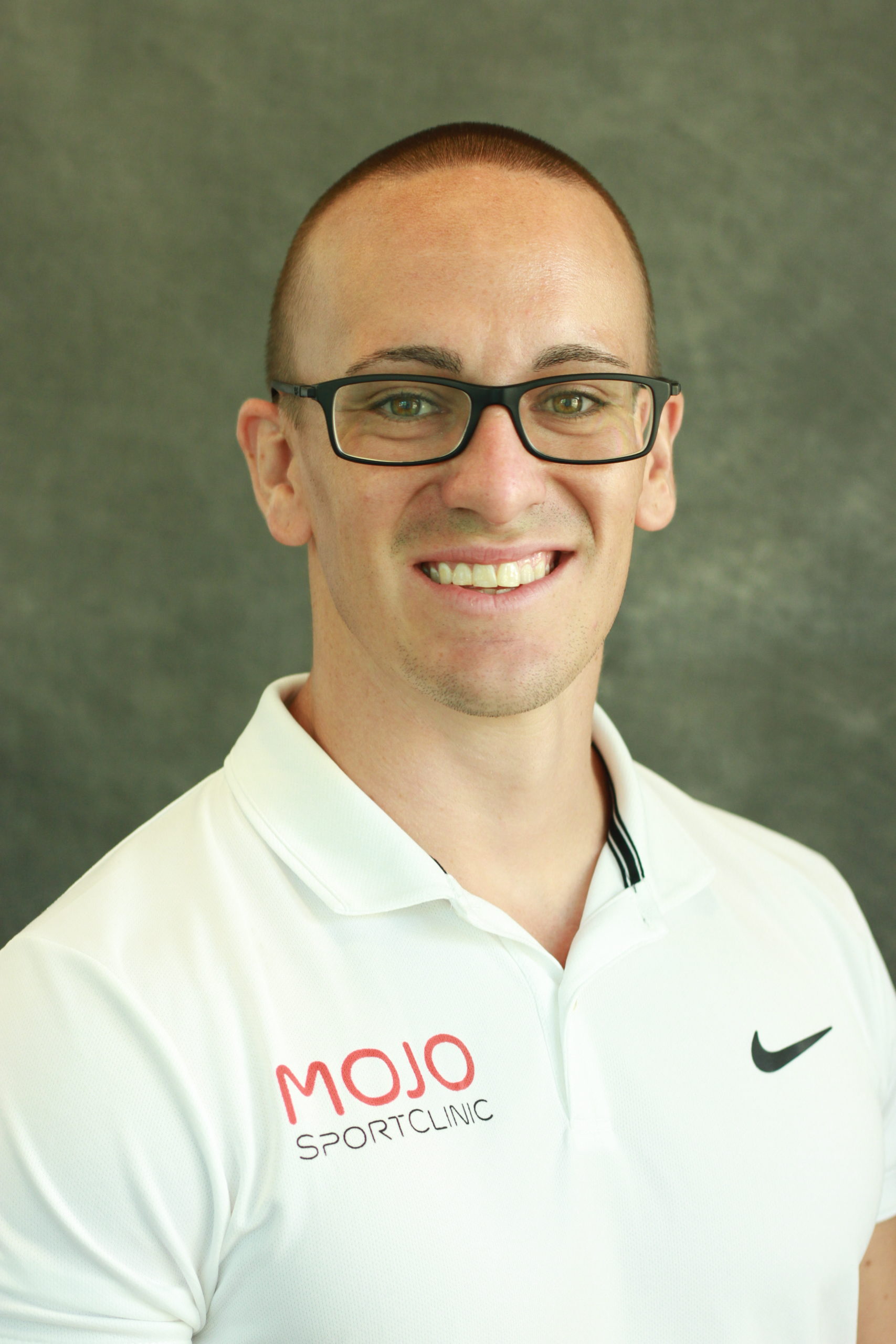 Tyler Jordan
Lead Trainer
Tyler Jordan began his athletics career as a Division I athlete in Track, and continued with 5 years of experience as a Strength and Conditioning Coach at the University of Michigan and in Tampa, Florida. Tyler is NCSA certified as a Board Certified Strength and Conditioning Specialist (CSCS). The National Strength and Conditioning Association CSCS is the gold standard of the industry, requires a degree in order to sit for the exam, and is required by the NCAA in order to actively coach. In addition, Tyler is also an elite level coach certified by USA Weightlifting as USAW Level 2. This certification requires an extensive practical examination in front of a USA Olympian athlete. At Mojo SportClinic, Tyler applies his vast learning and experience by creating customized training plans in collaboration with our Chief Therapist, Jon Duplessis. Tyler is currently pursuing a Masters Degree in Sport Science and Rehabilitation.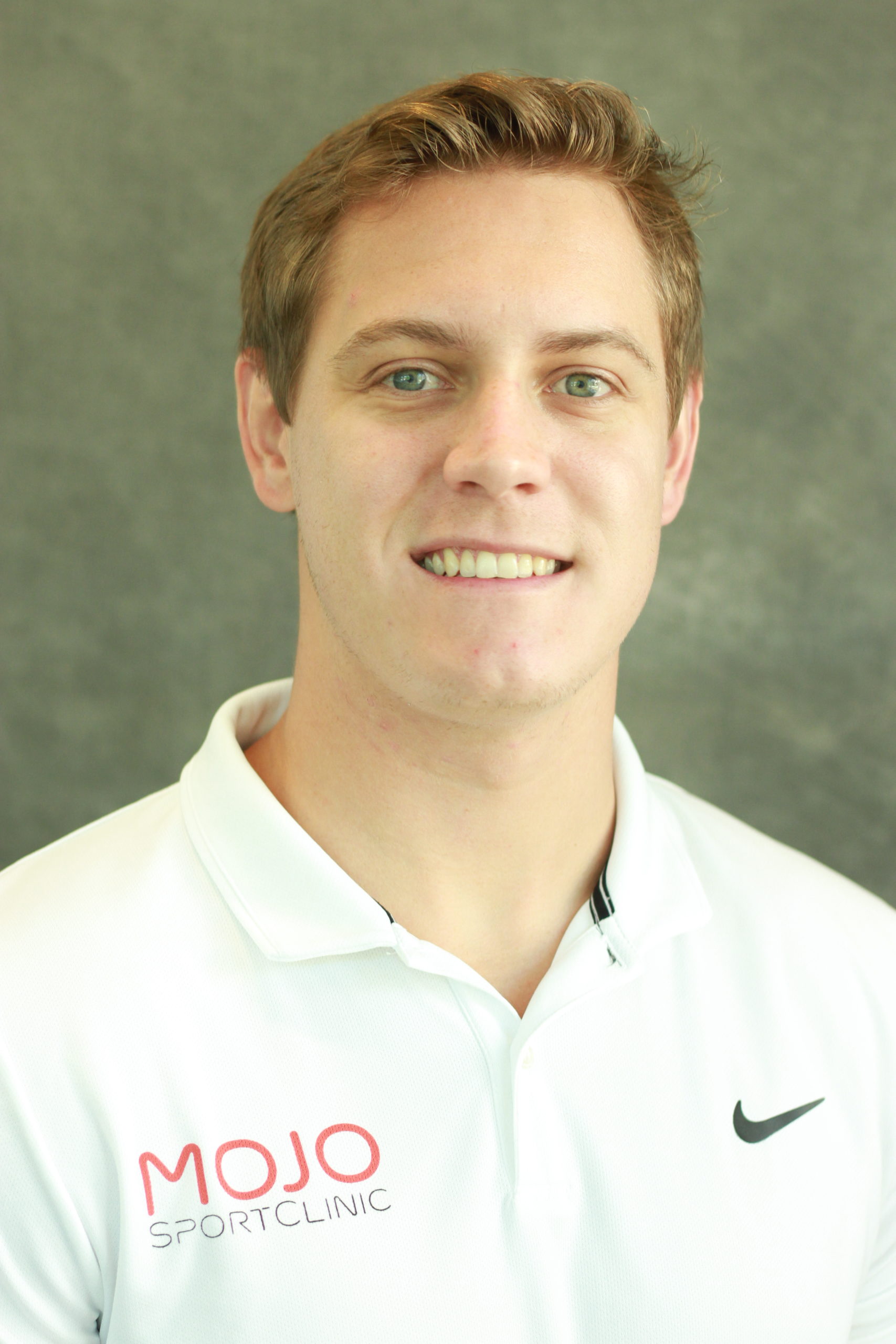 Zachary Pait
Lead Physical Therapy Tech
Zachary Pait is a seasoned Division I athlete in Baseball. Zachary pitches right handed and specializes in fastballs, sliders and change-ups. He holds a B.S. in Exercise Science from the University of North Carolina Wilmington. Zachary is First Aid and CPR Certified, and serves as a Mojo Certified Personal Trainer, while also delivering top quality care as a Physical Therapy Tech. Zachary volunteers coaching Baseball, teaching Adapted Physical Therapy to individuals with disabilities at UNCW, and also with the Special Olympics at New Hanover County. For recreation, Zachary loves hitting the beach, surfing, and stand-up paddleboarding.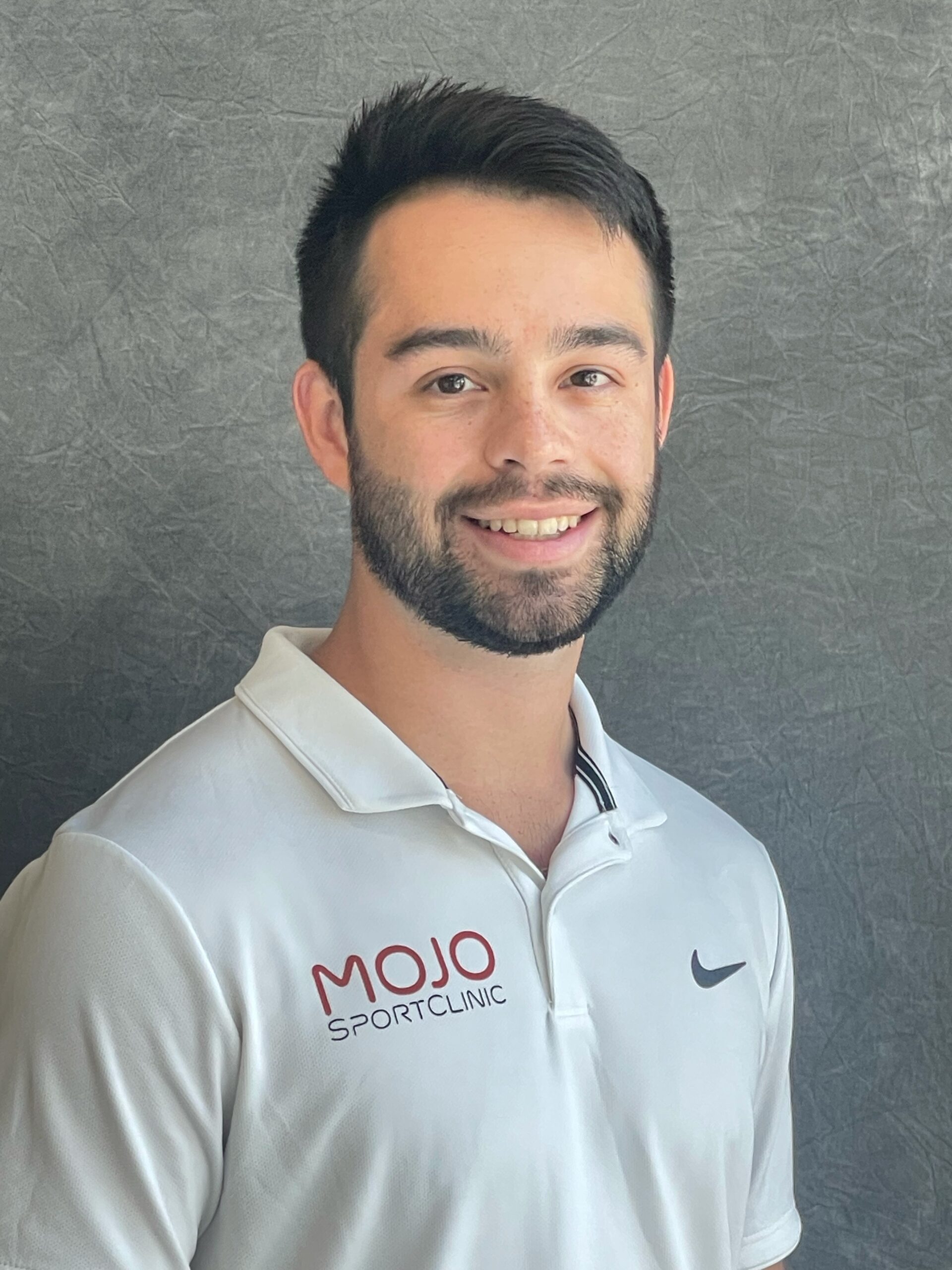 Jonathan Odette
Physical Therapy Tech
Jonathan Odette was a college level Division II athlete in Soccer. He obtained a Bachelor's of Science Degree in Exercise Science from the University of North Carolina Wilmington. Jonathan is First Aid and CPR Certified, and serves as a Mojo Physical Therapy Tech. He is currently pursuing a Master's of Science Degree in Gerontology at the University of North Carolina Wilmington.